Today was good.
Christina and I went to goodwill, and we made a new friend, Mary.
Then we went to coffee with Sam.
After, we got ready and went to Jessica's prom party, which was also very fun.
We actually had a productive day, and it felt really nice to actually get out instead of reading 1,000's of pages for my Lit. classes -- and that isn't a joke.
We have lots of pictures from tonight, but I'd like to share this one in particular, as it is the most impressive: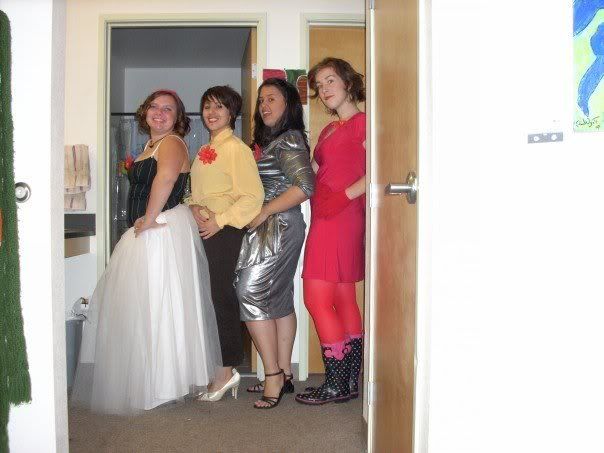 Now, I'm home and I have to start reading all of those pages I mentioned above. Uggggh.